Mango Sticky Rice Mochi Waffles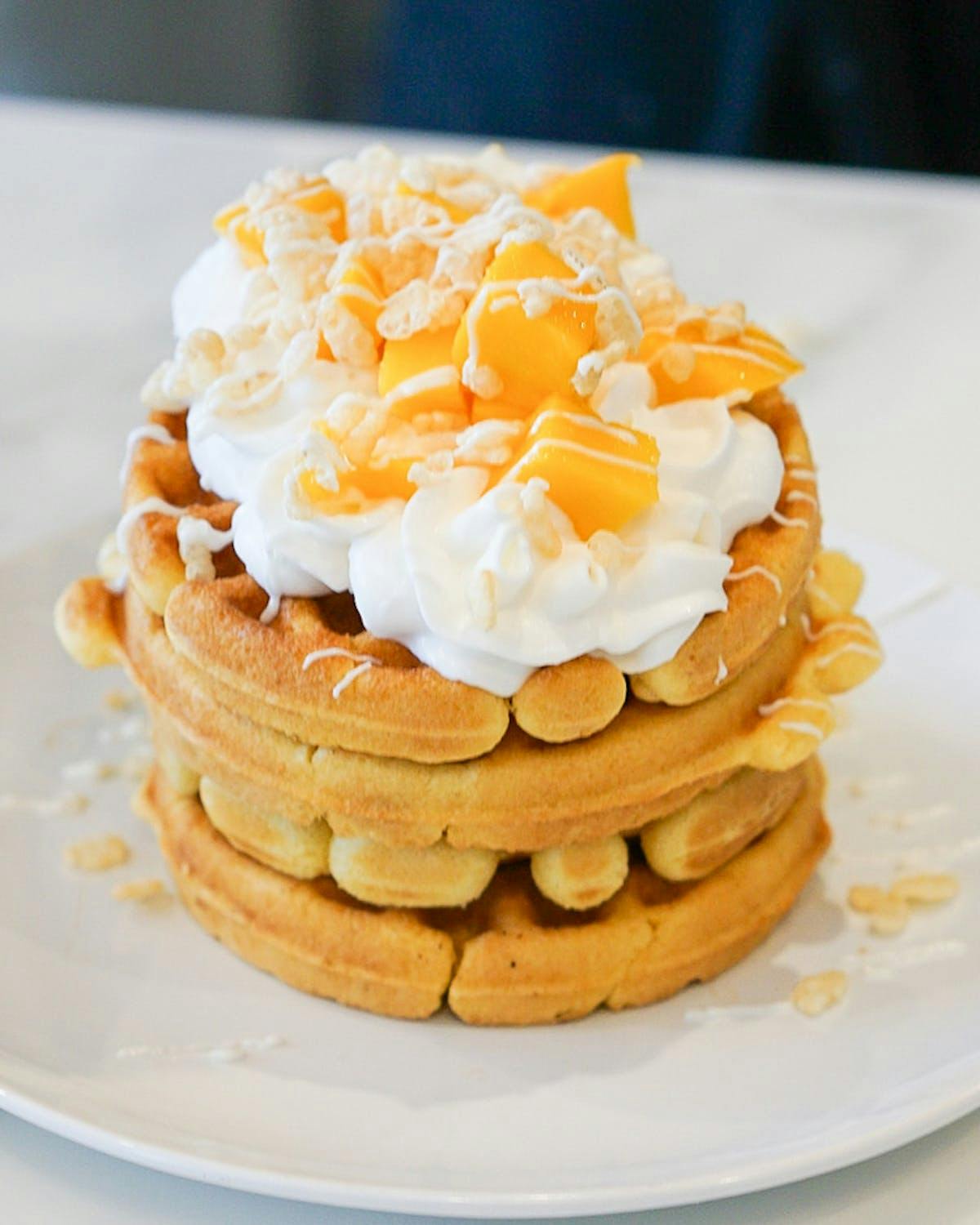 | | | |
| --- | --- | --- |
| Waffle Ingredients | Volume | Mass(g) |
| Mochi Baking Mix | 1 Full Bag | 419g |
| Coconut Extract | 1 tsp | 4g |
| Mango Powder | 2 tbsp | 28g |
| Shredded Coconut | 1 tbsp | 14g |
| Water | ¾ cups | 175g |
| | | |
| Mango Compote Ingredients | Volume | |
| Mango Chunks (fresh or frozen) | 1 ½ cups | |
| Sugar | 1 tbsp | |
| Lemon Juice | ½ lemon | |
Mango Compote Instructions:
- In a small saucepan, add diced fresh/frozen mangoes, sugar, and lemon juice.
- Cook over medium heat, stirring often until it is reduced.
- Let cool.
Waffle Instructions:
- Preheat the waffle iron to medium-high heat.
- Mix all ingredients together with a whisk.
- Pour batter into the waffle iron.
- Cook waffles until slightly golden brown.
- Plate with rice krispy, whipped cream, white chocolate drizzle, and mango compote.