Pandan Mochi Doughnuts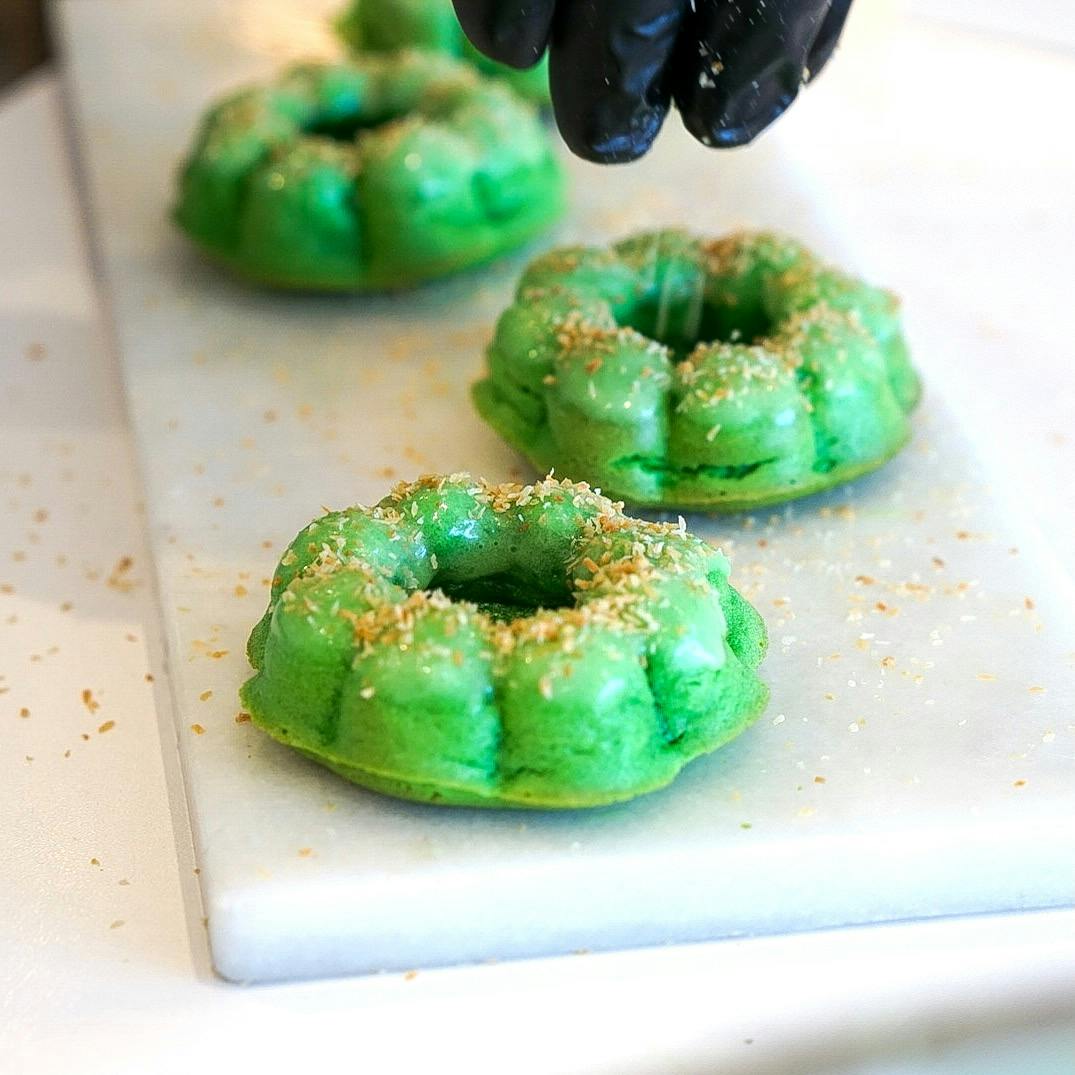 | | | |
| --- | --- | --- |
| Ingredients | Mass(g) | Volume |
| | 200 | 1 cup |
| Eggs or Egg Replacer | 50 | 1 egg |
| Oil | 50g | ¼ cup |
| Water | 180g | ¾ cup |
| McCormick Pandan Extract | 10g | 1 tbsp |
- Preheat the oven to 350*F. (Do not use convection bake)
- Add ingredients into a bowl and mix ingredients with a whisk until fully combined.
- Let the batter rest and prepare the doughnut molds. Our molds are non-stick and do not need grease.
- Pour batter into the doughnut mold. Clean any batter that dripped onto molds during this step!
- Fill the molds about ½ to ¾ full.
- For best results, place the doughnut molds onto a sheet pan and then put them into the preheated oven for 15-20 minutes.
- Remove from oven and let cool.
- Remove from molds once doughnuts are cooled. Glaze with our haupia glaze or enjoy them as is!