Thai Tea Mochi Waffles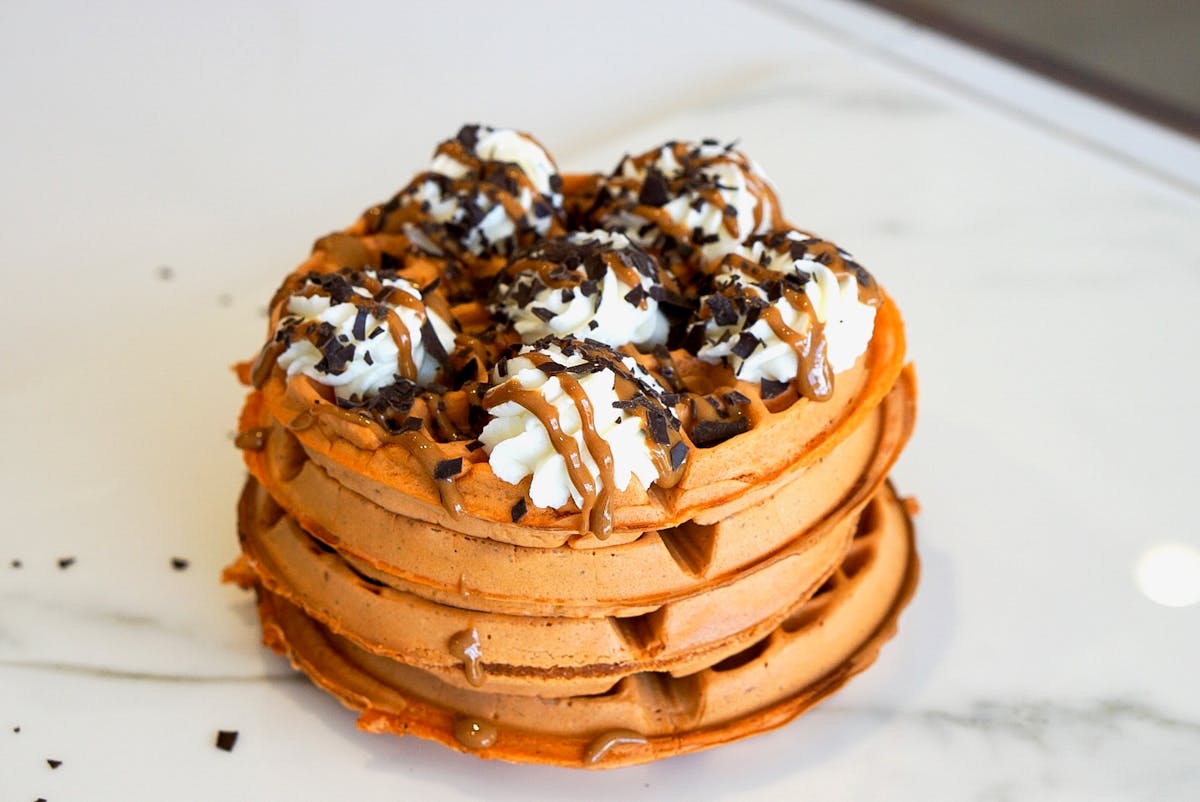 | | | |
| --- | --- | --- |
| Ingredients | Mass | Volume |
| Mochi Baking Mix | 419 g | 1 Bag |
| Loose Leaf Cha Thai | 200g | 1 cup |
| Whole Milk | 700g | 3 cups |
| Water | 250g | 1 cup |
- Add milk to a saucepan and turn the heat to low.
- Simmer until a light boil is achieved- don't overdo it!
- Add Loose Leaf Cha Thai to the hot milk and fully incorporate.
- Once leaves are fully saturated in the milk turn off the heat.
- Let the loose Cha Thai step for 10 minutes. The slurry should look like ground taco meat.
- Add your water to the slurry and strain the mixture. Set aside.
- This should yield bright orange Thai tea concentrate.
- Preheat the waffle maker to 350*F or 176*C.
- Add Mochi Baking Mix into a bowl.
- Add the Thai tea concentrate liquid into the mixing bowl and whisk together until fully incorporated.
- Add batter to preheated waffle iron and close the lid.
- Flip the waffle maker and cook until the desired doneness, about 3-5 minutes.
- Remove from iron and serve!