Spiced Autumn & Pecan Pancakes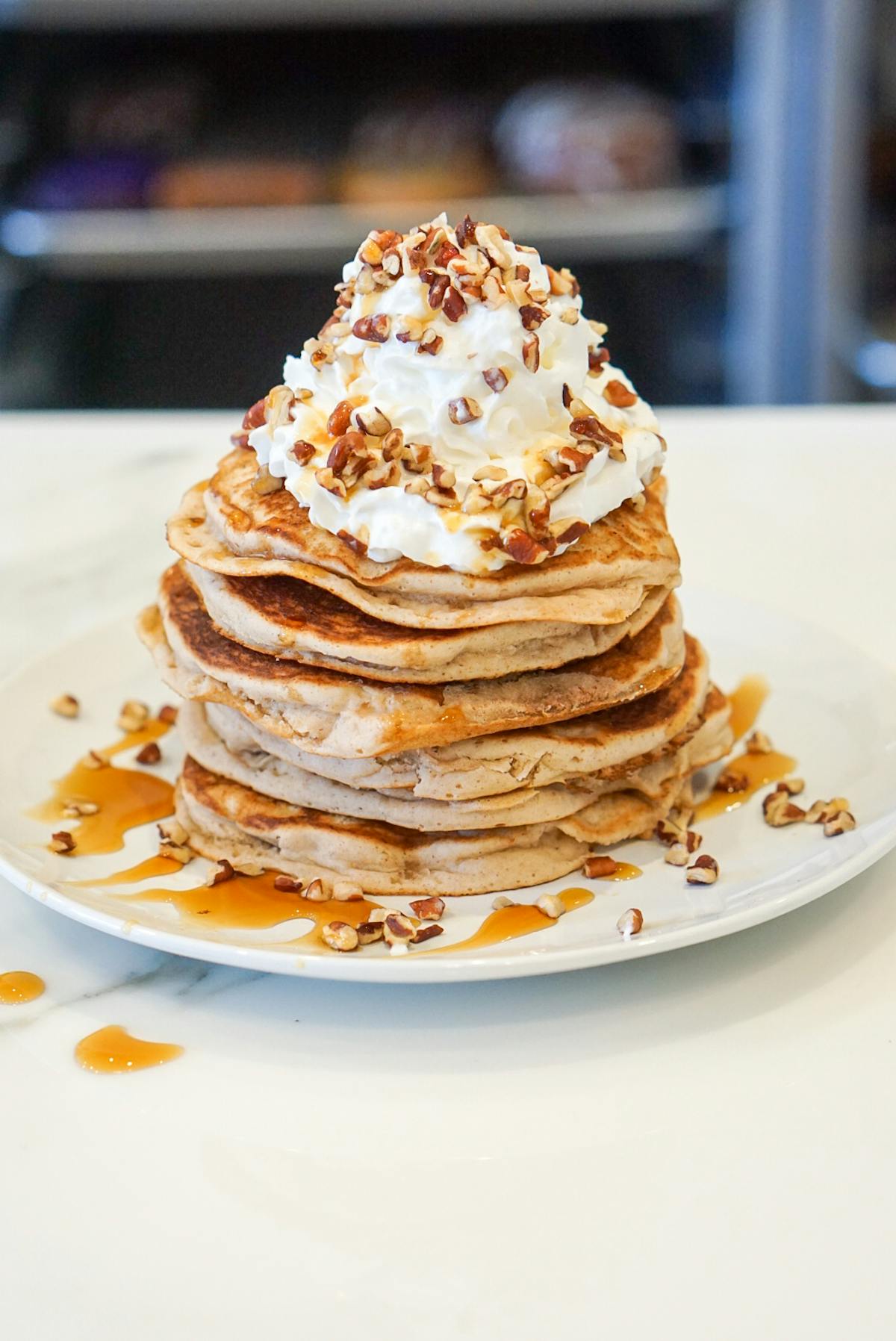 | | | |
| --- | --- | --- |
| Ingredients | Mass | Volume |
| Mochi Baking Mix | 419g | 1 bag |
| Vanilla Extract | 5g | 1 tsp |
| Pumpkin Pie Spice Powder | 5g | 1 tsp |
| Pecans | 20g | 4 tsp |
| Water | 360g | 1 1/2 cup |
- Place all ingredients into a mixing bowl.
- Use a whisk to mix all ingredients until smooth.
- Let rest and heat a non-stick pan or griddle to medium-high heat.
- Once the pan is heated scoop desired amount onto the pan and cook until golden brown.
- Plate stacked up and enjoy!