Nutella Crunch Mochi Waffles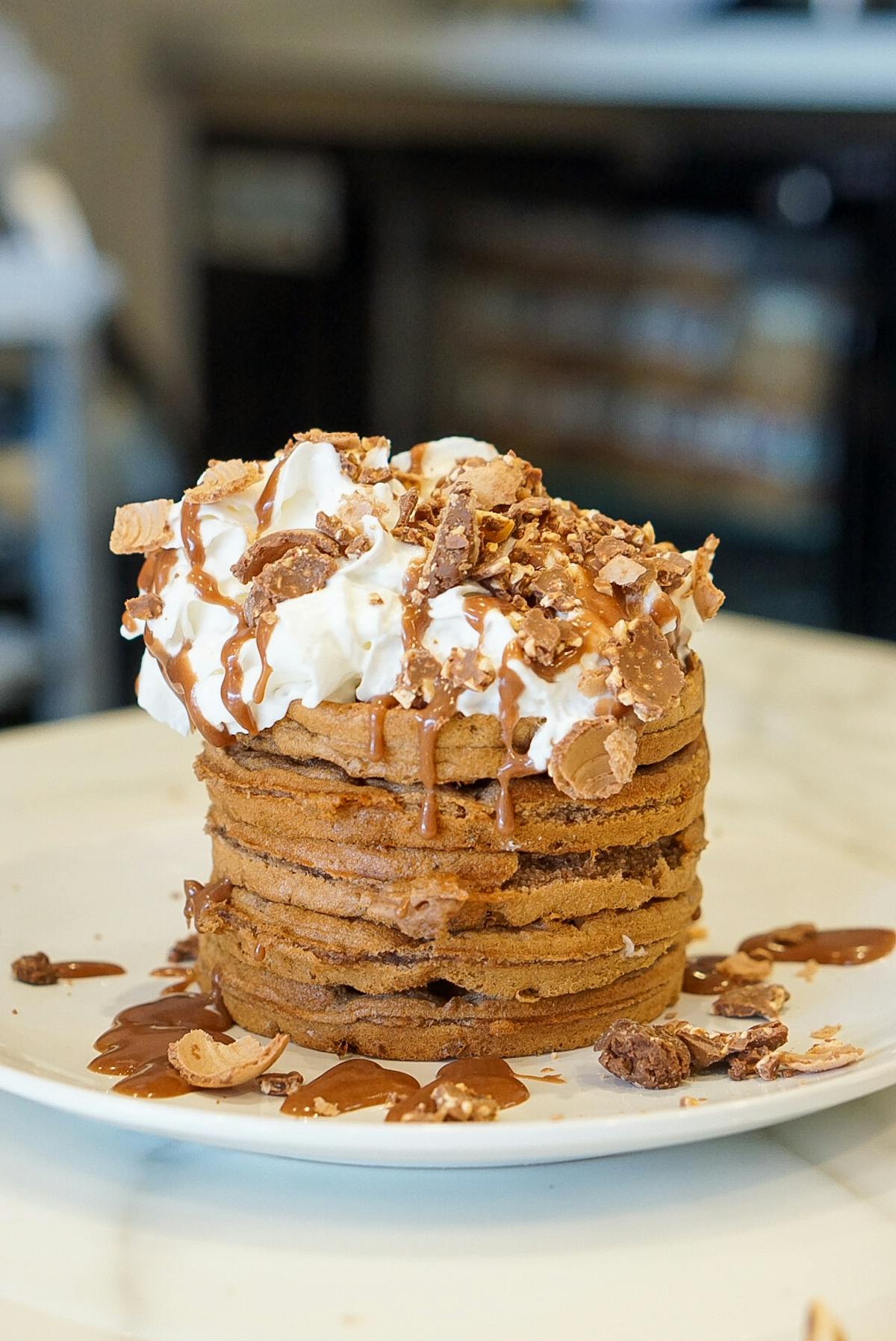 | | | |
| --- | --- | --- |
| Waffle Ingredients | Volume | Mass(g) |
| Mochi Baking Mix | 1 Full Bag | 419g |
| Nutella Spread | ½ cup | 60g |
| Water | 1 ¼ cup | 300g |
| | | |
| Nutella Glaze Ingredients | Volume | Mass(g) |
| Powdered Sugar | 1 cup | 120g |
| Nutella Spread | ½ cup | 60g |
| Heavy Cream | ¾ cup | 100g |
- Preheat the waffle iron to medium-high heat.
- Mix all waffle ingredients together with a whisk.
- Pour batter into the waffle iron.
- Cook waffles until slightly golden brown.
- Mix all ingredients of Nutella glaze into a bowl.
- Plate the waffles with Nutella glaze and whipped cream.