Pumpkin Spice Mochi Doughnuts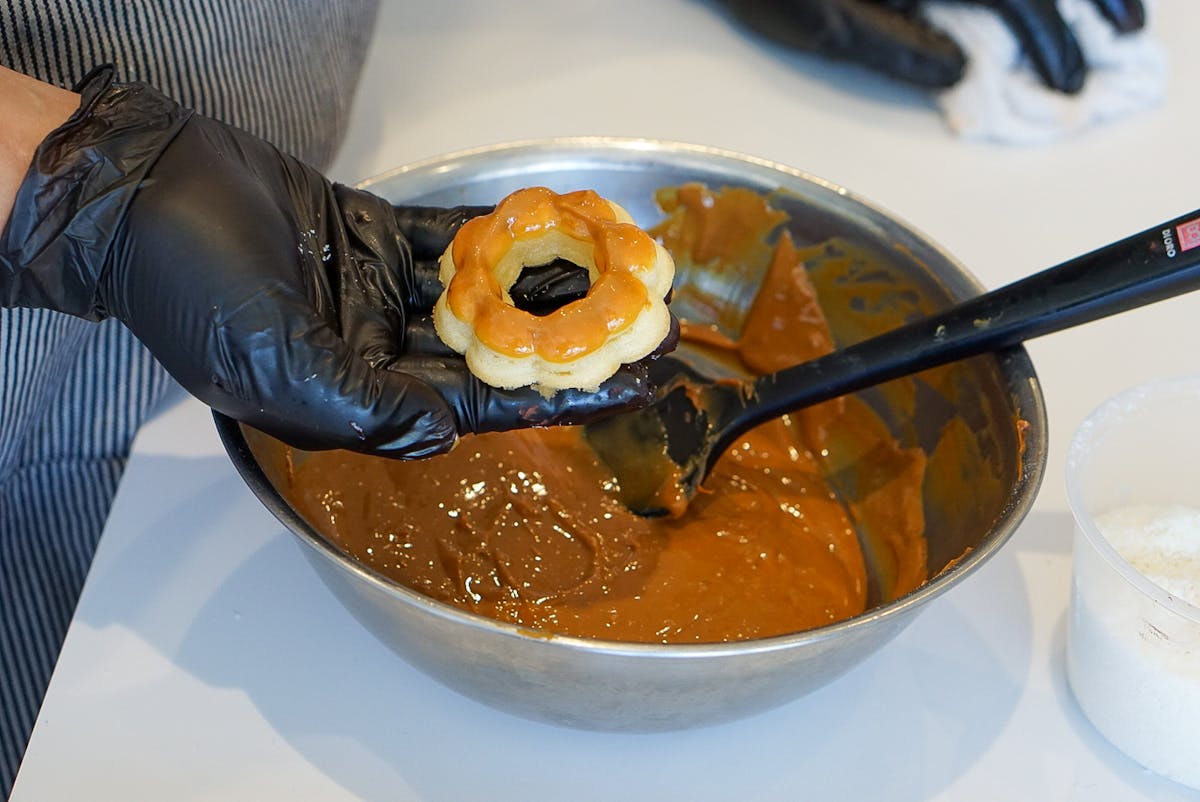 | | | |
| --- | --- | --- |
| Ingredient | Mass(g) | Volume |
| | 200g | 1 Cup |
| Eggs or Egg Replacer | 50g | 1 Egg |
| Oil (of your choice) | 50g | ¼ Cup |
| Water | 180g | ¾ Cup |
| Pumpkin Puree | 80g | 3 Tbsp |
| Pumpkin Spice | 5g | 1 Tbsp |
- Preheat the oven to 350F or 176C. (Do not use convection bake.)
- Add all ingredients to a bowl.
- Mix ingredients with a whisk until fully incorporated.
- Let rest and prepare molds. (Molds are non-stick and do not need grease.)
- Pour batter into clean and dry mochi doughnut molds. Wipe batter if dripped onto molds. Using a piping bag will help keep it neat.
- Fill about 1/2 to 3/4 the way up.
- Place molds onto a sheet pan and put in the oven for 15-20 minutes.
- When done, remove from oven and let cool.
- When cool, remove from molds and enjoy!
- Drizzle with our Horchata glaze. Recipe is in the glaze section.