Ube Mochi Brownies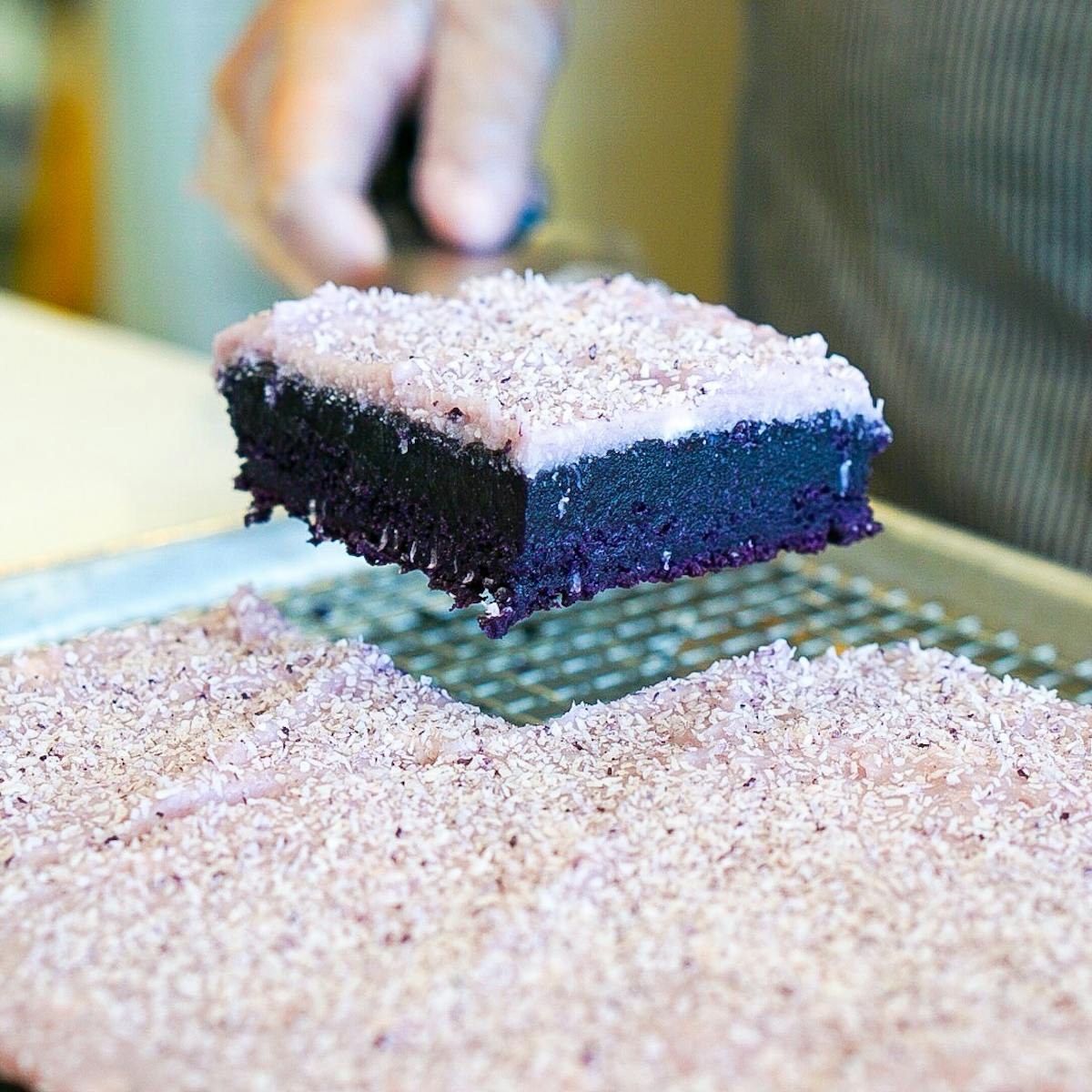 | | | |
| --- | --- | --- |
| | 419g | 1 bag |
| Butter | 242g | 1 cup |
| Granulated White Sugar | 233g | 1 cup |
| Brown Sugar | 32g | ¼ cup |
| Eggs | 50g | 1 egg |
| Ube Extract | 40g | 2 tbsp |
| Salt | 4g | 1 tsp |
| Ube Powder | 40g | 4 tbsp |
| Whole Milk | 375g | 1½ cup |
- Preheat the oven to 350*F
- Sift all dry ingredients into a bowl. Set aside.
- To a medium mixing bowl, add the melted butter, sugar, and brown sugar. Mix with a hand mixer on low speed and gradually bring it to high speed.
- Add in eggs, milk, ube extract, and vanilla extract and mix again on low speed.
- Add in your pre-sifted dry ingredients.
- Mix on low speed until all ingredients are combined. Do not overmix.
- Pour all contents into a baking dish (18"x11").
- Place the baking dish into the oven and bake for 30- 35 minutes. Leave the brownies in a little longer for crispier edges.
- We topped our ube brownies with a coconut ganache. See our recipe below.
Coconut Ganache
| | |
| --- | --- |
| Ingredients | Mass |
| White Chocolate | 220g |
| Heavy Cream | 110g |
| Desiccated Coconut | 30g |
- Place all ingredients into a double-boiler and fold until incorporated
- Pour contents onto the top of the brownies.
- Let set and serve