Ube Mochi Churro Ice Cream Sandwich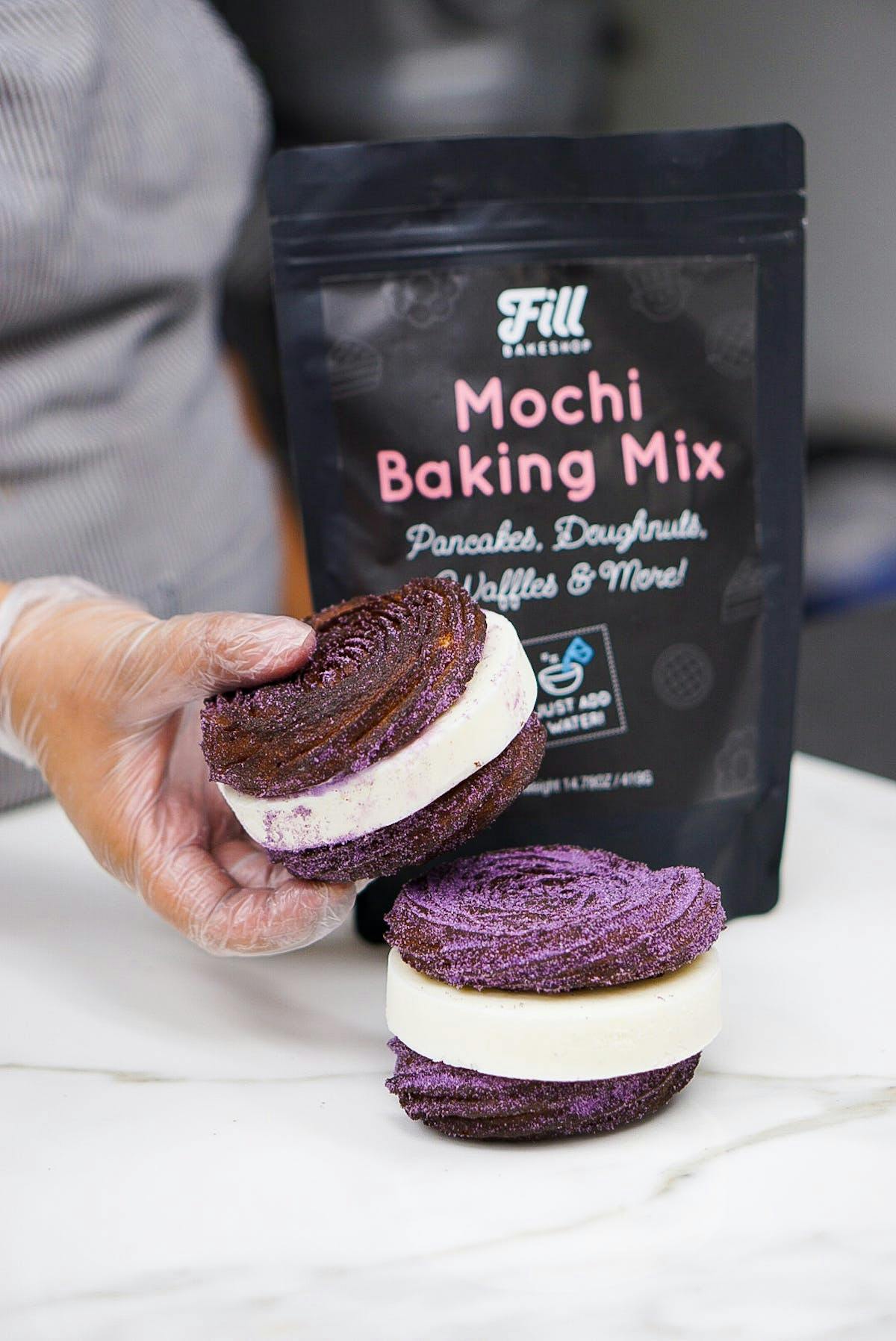 | | |
| --- | --- |
| Ingredients | Weight |
| Mochi Baking Mix | 220g |
| Water | 150g |
| Unsalted Butter | 40g |
| Large Whole Eggs | 2 eggs |
| Vanilla Extract | 5 g |
| Cinnamon Sugar | As needed |
| Purple Yam Powder | 115g |
| Ube Extract | 2g |
| Sugar | 25g |
| Vanilla Ice Cream | 85g |
- Beat eggs in a container and set them aside.
- Add butter and water to a saucepan and heat on low until butter is melted and water is at a soft boil.
- Add Mochi Baking Mix, vanilla, and ube extract to the saucepan while still on low heat and fold until fully incorporated.
- Once all flour is fully incorporated, you should have a dough ball. Place into a stand mixer.
- Add beaten eggs and mix with the flat beater attachment until fully incorporated.
- Add all contents into a piping bag with a steel tip and let rest.
- Heat oil to 350* F or 176* C and pipe contents in a circular motion on parchment paper making two round churros.
- Use a frying spider or tongs to submerge in oil.
- Remove from the oil and let the oil drain.
- Once the churros are dry, roll into purple yam cinnamon sugar.
- Scoop 3oz of vanilla ice cream and combine it with two round mochi churros creating a sandwich.